Photo by Martha Peterson,
Beautiful Canoa Ranch conservation Park, March 2nd 2023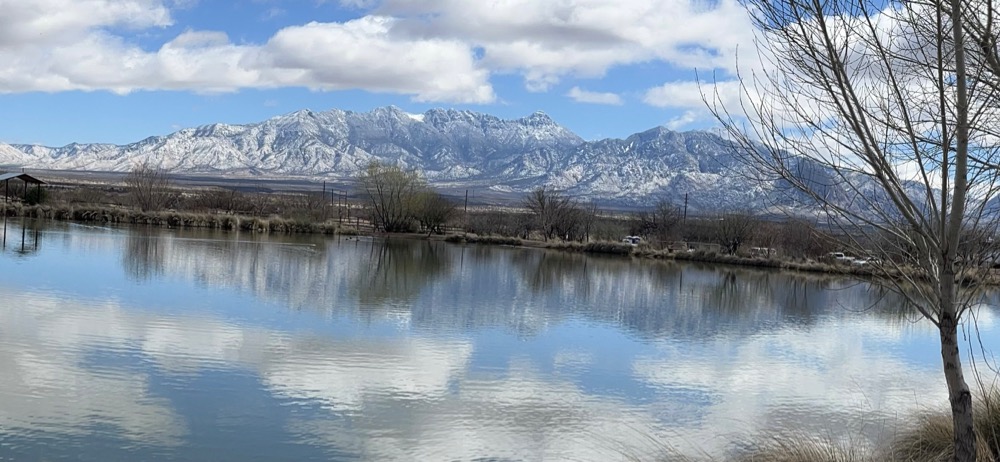 CANOA RIDGE INC
                                                              2980 S Camino Del Sol 
                                                              Suite 113
                                                              Green Valley, Az 85622

Canoa Ridge is a retirement community located in Green Valley, Arizona, about 30 miles South of Tucson.  It is located on rolling terrain off South Camino del Sol.  Many homes have an unobstructed view of the Santa Rita Mountains, Madera Canyon area and Elephant Head to the East, or the Santa Catalina Mountains to the North.  It is the perfect setting for enjoying the many shades of color reflected on the mountains at the end of another day in the desert southwest.  Canoa Ridge is an age-restricted development; each home must have at least one resident who is 55 or older.  
All the 128 townhomes and stand-alone houses have 2 bedrooms and 2 bathrooms, and range in size from 1,500 to over 2,000 square feet.   All homes are in the Green Valley Recreation district, providing access to 13 pools and spas, six fitness centers, tennis, pickleball and other sports courts, over 1,000 classes, and lectures, and more than 60 clubs for various interests.  The recreation district also hosts a wide variety of arts & entertainment events through the year. Canoa Ridge is conveniently located between Desert Hills and Canoa Hills Recreation Centers.   
Golf is one of the draws to Green Valley.  San Ignacio and Canoa Ranch golf courses are a short ride to the south, and six other Green Valley courses are nearby. Tucson is home to a number of courses, ranging from relatively open muni courses to challenging and dramatic courses that utilize Southern Arizona's dramatic landscapes.
As a self-managed association, Canoa Ridge provides ample opportunity for members to participate in local government, and to donate time and professional skills to serving as a director or on one of several committees.  Canoa Ridge has one of the longest running monthly potlucks in Green Valley.  Started almost thirty years ago, the potlucks provide an opportunity for new residents to meet established residents and quickly assimilate into the neighborhood.  
Emergency services for Canoa Hills are excellent. The Encanto Street Station of the Green Valley Fire Department is just three blocks away, and the Green Valley Hospital, with full emergency services, is just 10 minutes away.  Both the University of Arizona and the VA have hospitals in Tucson.
Local news is provided by the Green Valley News, state and national news by the Arizona Daily Star.  In addition to Tucson radio stations, Green Valley is served by KGVY radio. High speed internet connections are easily available.
Transportation is easy.  Canoa Ridge has easy access to I-19 and both downtown Tucson and the Tucson International Airport are about 30 minutes away.  Heading South on I-19 gets you to the arts community of Tubac and the vibrant border city of Nogales and its sister city Nogales, Mexico, in short order.  I-10 through Tucson heads west to Phoenix and California, and East to New Mexico and Texas.
Arizona is justly famous for its sunshine, and Green Valley's weather is particularly attractive to those fleeing the cold.  Virtually all outdoor activities are available year-round. Canoa Ridge surrounds the former Canoa Hill Golf Course, which contains walking paths that wind among the homes.  It is easy to breathe fresh air, walk the dog and interact with desert wildlife. 

Winter pic's 2020 by Martha Peterson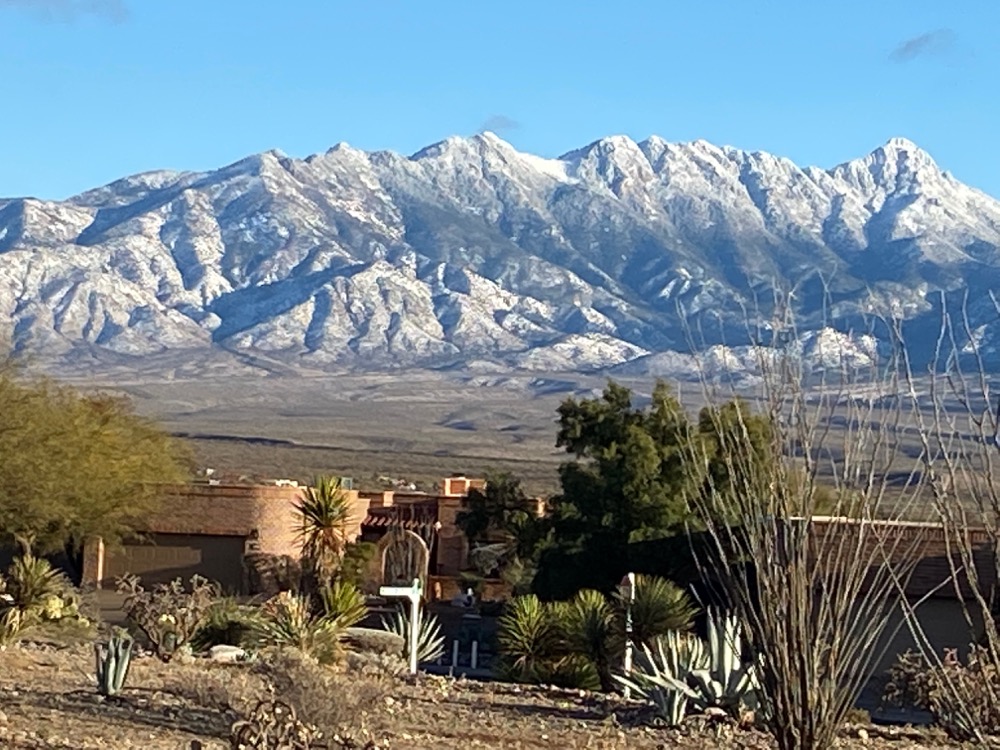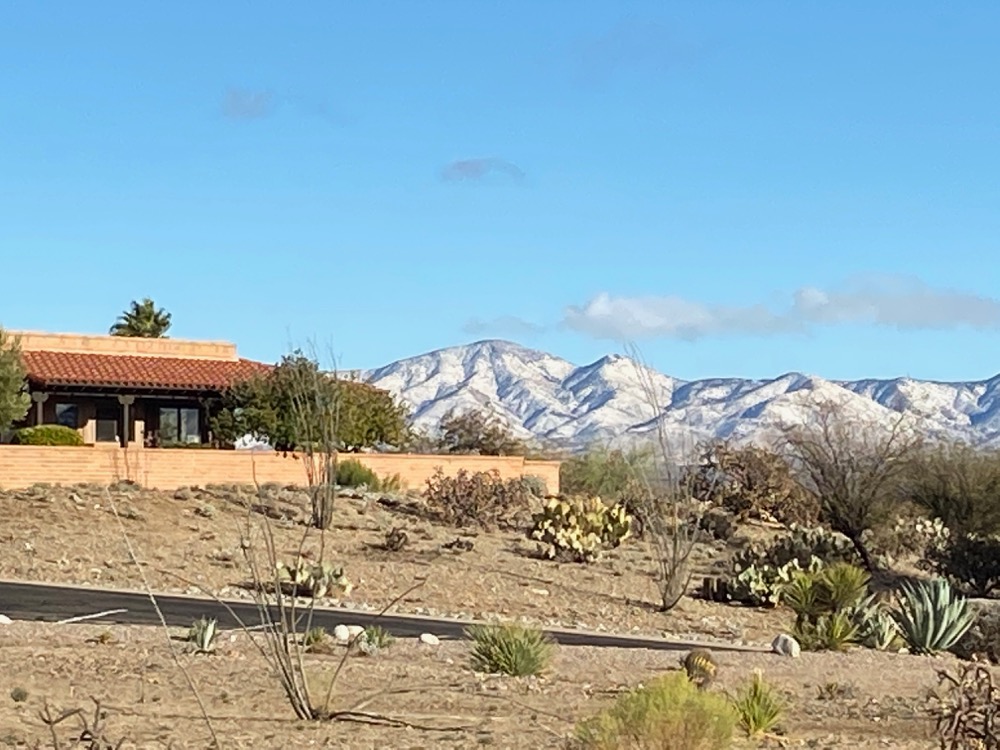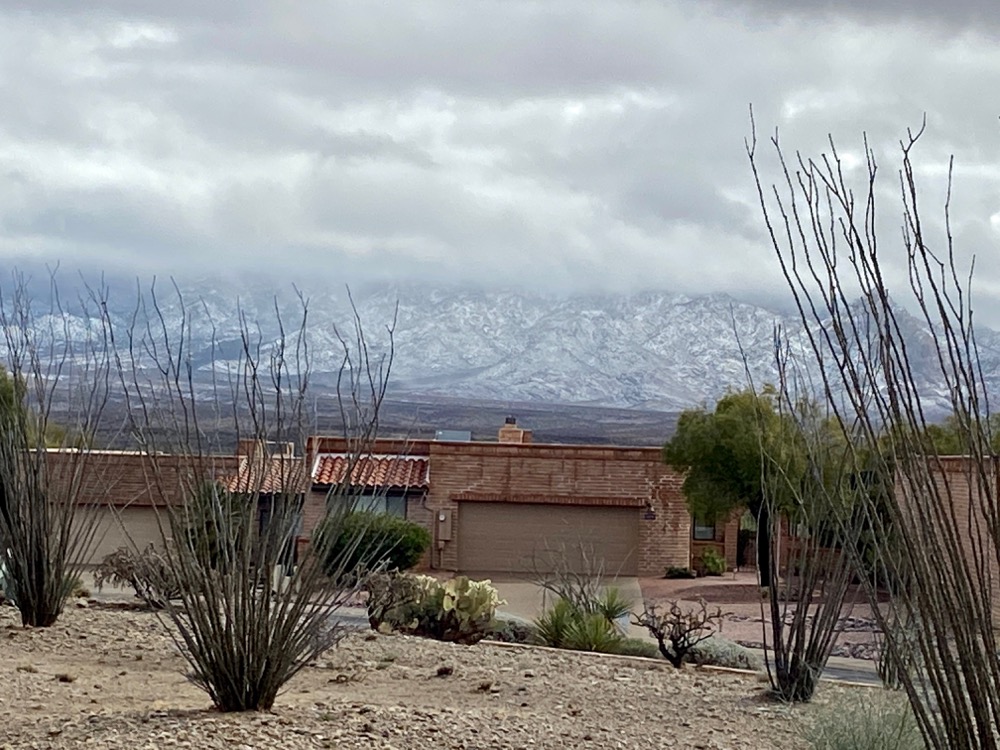 On rare occasion it does snow in Green Valley as we are at 3,000 ft above sea level.  The snowmen came about February 22, 2019.  It doesn't last long so many people like to venture out in it.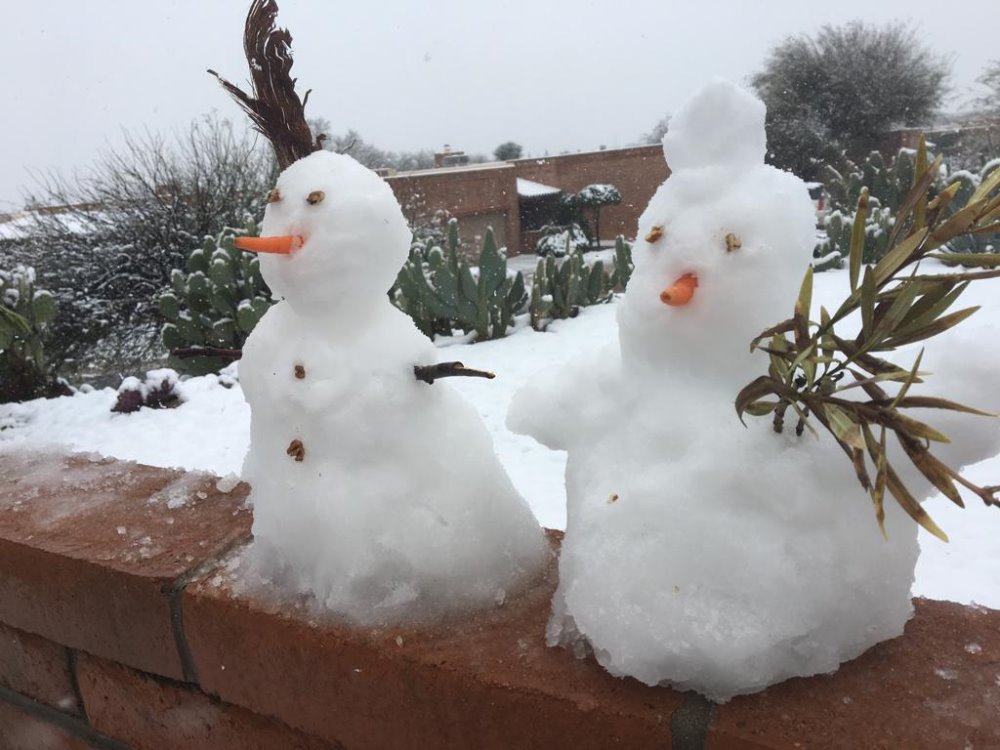 photo by Ursula and Herbert Sagesser at their home.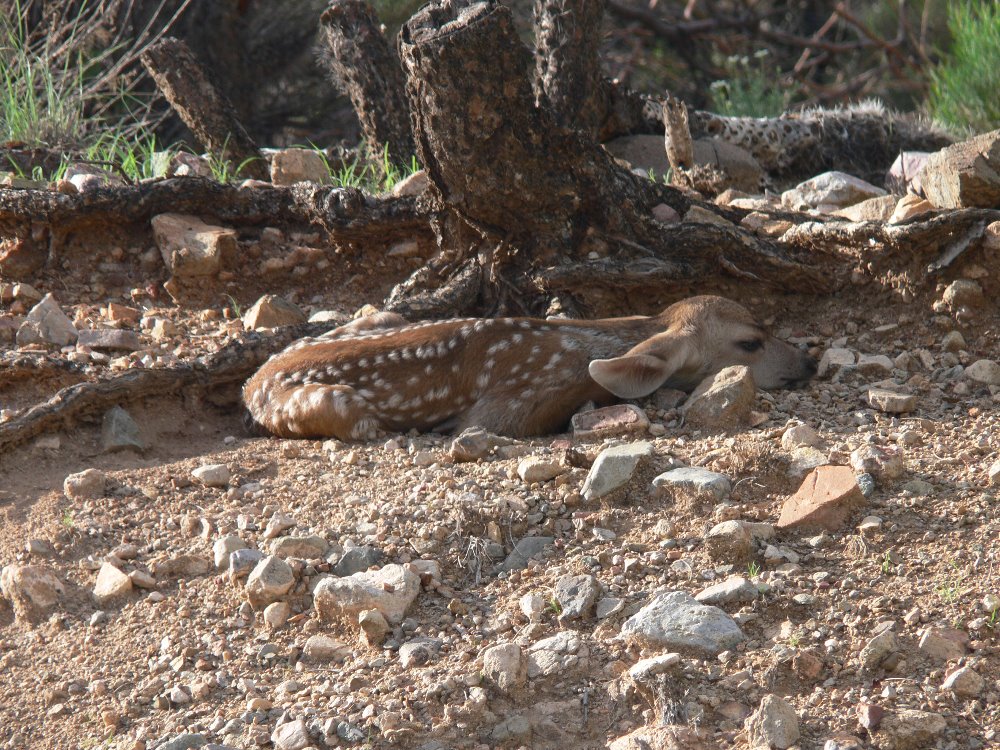 photo by Bruce Montgomery taken behind his patio.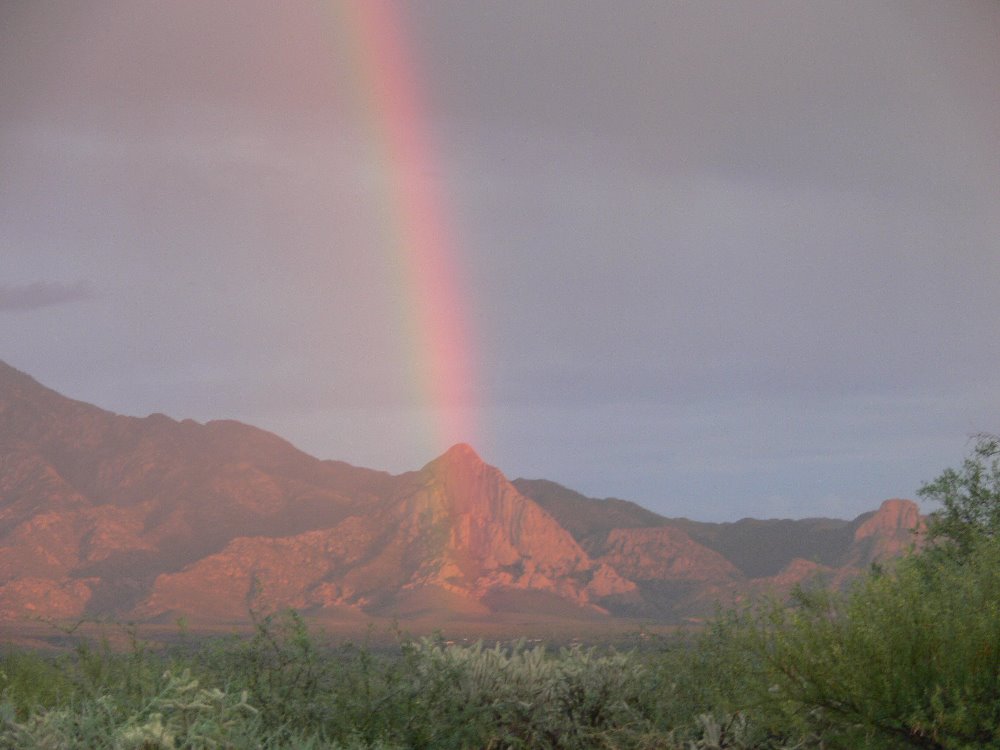 photo
by
Bruce Montgomery Rainbow over Elephant Head.